Business Case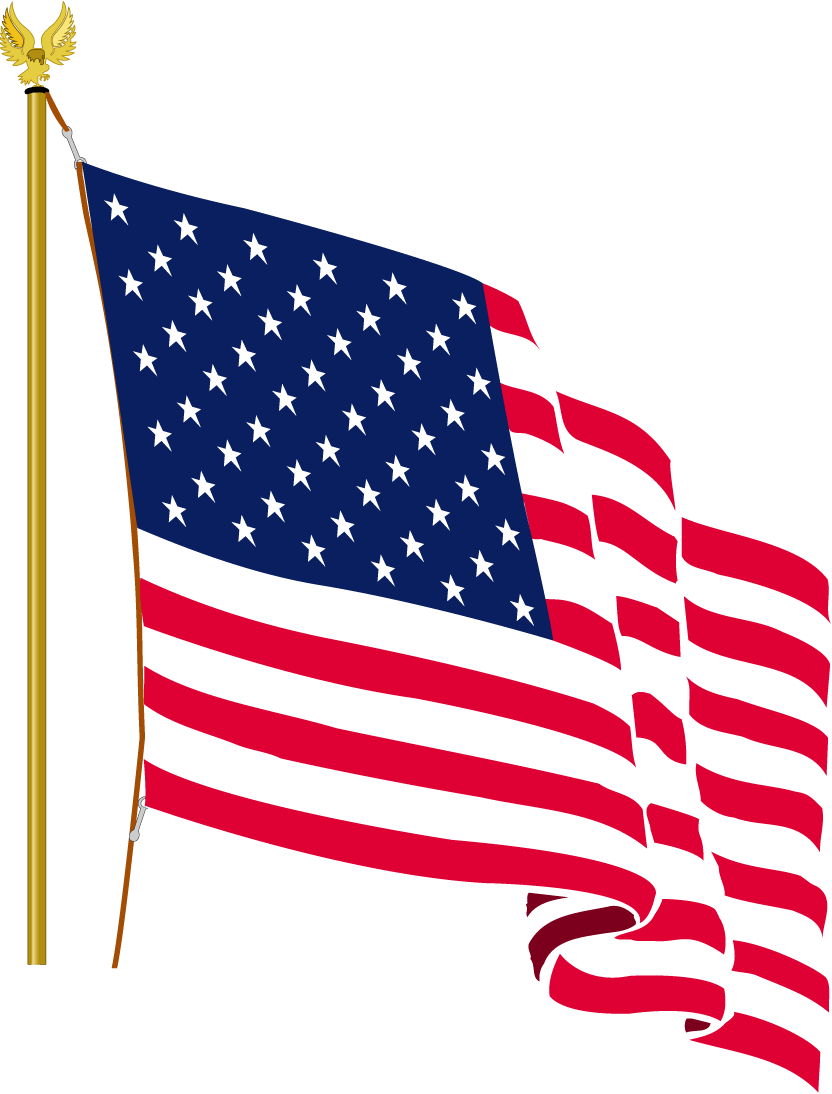 Pilatus PC-12 Quarter-Share
Overview
This business case describes the costs and benefits of investing in a Pilatus PC12 quarter-share (or more). USAC Aviation will:

Purchase a Pilatus PC-12 and sell quarter-shares.

Manage the aircraft for the owners (pilots, maintenance, operations, etc.).

Sell unused hours to our charter clients to reduce the cost of ownership.
The Aircraft
The Pilatus PC-12 is a Swiss made, single-engine turboprop that offers the owners several benefits:

Excellent performance:

Cruise airspeed of 260 knots (300 mph)

Long range of 1,660[1] nautical miles (1,900 miles)

Lands on very short runways (2,500 feet[2])

High payload (2,820 pounds).

Lowest cost per mile of all cabin-class turboprops and jets.

Excellent safety record.
Value Proposition
We provide an opportunity for a person to share ownership in a Pilatus. The value to the quarter-share owner includes:

An owner rate less than the charter rate.

Commercial Charter Rate is about $1,290/hr (including taxes and fees).

Owner rate is $962.67/hr (tax exempt).

Rebate from air charter to reduce the cost of ownership.

No Federal Excise Tax (7.5%) on owner-flown trips.

Reduced cost of waiting and overnight fees.

Reduction of repositioning fees.

Depreciation Deduction.
All owners and charter clients enjoy well-maintained aircraft, well-trained flight crews, and efficient operations, organization, and safety.
Strategy
Our strategy is to:

Purchase a 2001 Pilatus and sell quarter-shares.

Combine the pre-purchase inspection with an FAA conformity inspection:

Enable aircraft charter within four weeks of the aircraft purchase, and

Increase the effectiveness of the pre-purchase inspection process.

Leverage our existing relationships with customers and brokers to:

Quickly get additional qualified quarter-share owners, and

Start generating revenue from air charter.
Differentiation

We are the only established Pilatus quarter-share operator with an air carrier certificate in the northeast.

We have the highest standards, training, maintenance, and organization. As a certified air carrier we fall under the purview of the FAA. Fractional operators do not have this requirement.

As an air carrier, the owners do not pay sales tax on the purchase of their aircraft nor tax on the maintenance, including labor and parts.

We are able to reduce the cost of ownership because we are able to charter the aircraft to our charter clients when not in use by the owners. The charter revenue helps to reduce the cost of ownership.

We are very efficient through the use of technology. Our software is FAA approved to assure quality. It enables owners to have visibility into the operations, maintenance, and schedule of their aircraft.
Financial Analysis
The figures in this analysis are approximate and will be finalized upon completion of the aircraft purchase. The numbers below are predicated on an aircraft value of $2.8M and a cost to complete the transaction, including all inspections and the initial purchase of aircraft insurance of $100K.
Financial Summary
| Item | Amount |
| --- | --- |
| Quarter-Share | $700,000 |
| Initial Deposit* | 150,000 |
| Monthly Fixed Cost | 4,609 |
| Direct Hourly Cost** | 663 |
| Annual Cost* | 96,267 |
**The Initial Deposit is included in the Quarter-Share amount.
**Based on 100 flight hours per owner.
Quarter-Share: This is the total amount of your initial investment and includes the initial purchase price for a quarter-share and an escrow deposit. A majority of this amount is recaptured when the quarter-share or the aircraft is sold. This amount includes the following items:

Initial Purchase ($700,000.00 per quarter-share, estimated)

Escrow of $25,000.00

Pre-purchase Inspection

FAA Conformity Inspection

Ferry Costs for Inspections

First Year Insurance

Initial Operating Expenses.
Initial Deposit: This is the total amount you must deposit to us to enter the program and includes the escrow payment (above) and a down payment towards the aircraft quarter-share price. You will own ¼ of a Pilatus PC-12 aircraft. This amount includes the following items:

Escrow Payments (see above)

Down Payment of $150,000.
Monthly Cost: The monthly cost of $4,609 represents the quarter-share cost of the annual fixed costs divided by 12 (see table below). This number will be updated periodically based on actual costs. The monthly costs will be collected and put into an escrow account. The actual costs will be paid from the escrow account. A monthly statement will be provided to each quarter-share owner.
Hourly Cost: The hourly cost of $663 was obtained from verified industry standard data (see table below). It is worth noting the following items:

Engine Restoration - We will collect money for engine restoration. We plan to participate in a program that warranties the engine. When the engine needs major inspections or overhaul then there is no additional cost to the owners. If the engine needs an overhaul prematurely, there is no cost to the owners. This mitigates some risk associated with engine maintenance and preserves the value of your quarter-share and the aircraft.
Annual Total Cost: The annual total cost assumes:

100 flight hours by each quarter-share owner.

The aircraft is chartered a total of 200 hours a year.
If the owner flies more or less than 100 hours a year then the annual cost will be different. It will be possible for a quarter-share owner to "sell" unused hours or "buy" additional hours at a discounted rate.
Financial Details
The cost for each item below was obtained from published industry data and verified with our own actual cost data. It represents historical costs data and should be accurate throughout the first year of operation. The numbers below are sensitive to the cost of fuel, which may change without notice.
Quarter Share Owner costs
Monthly Fixed Costs

| Item | Cost |
| --- | --- |
| Management Fee | 750.00 |
| Crew Salary | 1,083.42 |
| Benefits | 361.14 |
| Training | 156.25 |
| Hangar | 729.17 |
| Insurance | 1,000.00 |
| Modernization | 264.58 |
| Refurbishing | 230.42 |
| Airway Manuals | 34.77 |
| Monthly Fixed Cost | 4,609.75 |

Direct Operating Costs

| Item | Hourly |
| --- | --- |
| Maintenance-Labor | 60.00 |
| Maintenance-Parts | 62.00 |
| Engine Restoration | 92.00 |
| Prop Overhaul | 12.00 |
| Fuel | 300.00 |
| Landing/Parking | 12.00 |
| Crew Expense | 25.00 |
| Operation Fee | 100.00 |
| Total Hourly Cost | 663.00 |
Summary Costs
Item
Cost

Owner Flown Hours

100

Annual Direct Cost

66,300

Annual Total Cost

121,617

Charter Hours

50

Charter Rate

1,100

Revenue

55,000

Hourly Charter Profit

437

Total Owner Cost

99,767
Pilatus Description
Aircraft Performance
The Pilatus is a single-engine turboprop with a wide cabin and capacity for six to nine passengers, depending on the configuration. Practical performance values include:

1,500 nm range with six passengers.

Cruise airspeed of 260 knots.

Non-stopped from NYC to Miami.

Minimum runway length of 2,500'.

The published values in the table below are for specific conditions.
PC-12 Performance

Max Cruise Speed

270 Knots

Max Range

2,172 nm / 2,497 sm

Max Operating Altitude

30,000 ft

Takeoff Ground Roll

1,475 ft

Rate of Climb (MTOW)*

1,680 ft/min

Landing Ground roll (with thrust reverse)

945 feet

Certification

FAR 23, Amendment 42
Aircraft Capacity
The Pilatus is known for extraordinary carrying capacity. With a full payload and full fuel, the aircraft will fly 500 nm with a 1-hour fuel reserve. The cabin is very comfortable even with a full load of passengers and luggage.

Max Payload of 2,475 Pounds

Max Luggage Area of 400 Pounds

4' Wide Cargo Door
PC-12 Weights/Capacities

Max Ramp Weight

9,965 lb / 4,520 kg

Empty Weight

6,365 lb / 2,887 kg

Max Payload/Passenger load

2,475 lb / 1,197 kg

Usable Fuel

402 US gal / 1,522 liters
Aircraft Interior
The Pilatus interior is comparable to a light business jet. It is as wide as a King Air B200 making is spacious and comfortable. The aircraft interior features include:

Executive Leather Interior

120 VAC Power Outlets

Climate Control

Refreshment Center

Private Lavatory

Large Aft Baggage Area
PC-12 Interior Dimensions

Cabin Volume*

330 cu ft / 9.34 cu m

Cabin Length*

16 ft 11 in / 5.16 m

Cabin Width

5 ft / 1.53 m

Cabin Height

4 ft 9 in / 1.45 m

Cargo Door Opening

53 in x 52 in / 1.35 m x 1.32 m

Passenger Door Opening

25 in x 53 in / 0.64 m x 1.35 m

Baggage Compartment*

40 cu ft / 1.13 cu m
Cockpit Technology
The Pilatus interior is comparable to a light business jet. The Pilatus cockpit has some of the latest technology that includes:

Color Weather Radar

IFR Global Positioning System

Multi-Function Display

Glass Cockpit Technology

Single-Pilot Certified

Dual-Pilot Capable

Ground Proximity Warning System

Traffic Collision Avoidance
The aircraft is certified to fly with a single pilot and has full instrumentation to support two-pilot operations.
Seating and Baggage Capacity The Pilatus PC-12 is possibly one of the most versatile aircraft on the market today. From passenger luxury to baggage capacity, the versatility is unsurpassed in an aircraft offering such incredible range, speed, comfort and economy.